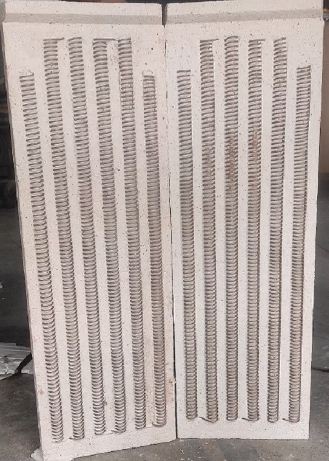 We are pleased to introduce ourselves as a pioneer manufacturer of wide range of industrial ceramic items made of alumina, steatite, zircon, porcelain, refractories. We also take pride as a reliable and efficient manufacturer of high quality industrial engineering products like stud, washer, anchor, nuts, bolts, etc made of stainless steel and mild steel of various grades like SS 310, SS304, SS316, SS320, etc. We are also a leading distributor of ceramic Fiberfrax durablankets, ceramic papers,Cervac boards etc.
Our products have a variety of application areas such as Chemicals,Petrochemicals, Fertilizers, Glass making, Power Generation, Refineries,Waste Processing, Metallurgy, Foundry, Mass Finishing, Railways,Electricity boards, Powder processing, Furnaces etc.
Our extensive in-house machining facilities enable us to manufacture customized industrial products to the highest specifications. A fully controlled inspection facility with coordinate measurement system is also in operation to ensure that rigorous quality standards are maintained at all times.
A famed clientele is a testimonial of our rapid growth in the field of ceramics and in industrial engineering realm. We are driven by the prime objective to satisfy our clients with our value for money products.